Our Expertise

Full Stack Development
Maximus takes high regard on the needs of great experiences of startups to business advocates. Smarter clients opt for full stack development which takes care of all the steps from beginning to end rather than looking for various teams that specialize different areas of development, which often ends up very costly. Hence, choosing the former proves to be very highly cost-effective.
Our full stack developer specialists are adequately updated and informed in each of their respective areas because they obtained the latest tutorials, educational resources, and material facilities, and use this valuable information to device strategies, pick the right technologies, and methodologies in providing quick turnarounds, trouble-free iterations, and cost-effective delivery.
Create an Amazing Customer Experience with Full Stack Solutions and Stay Ahead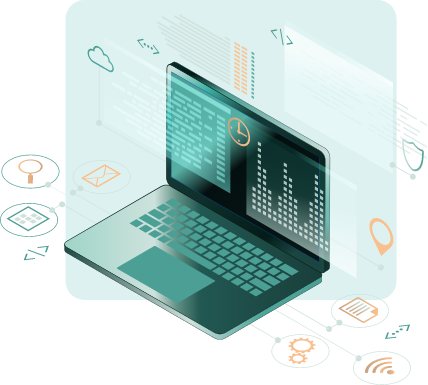 Our Design Thinking Approachesfor Better User Experiences
Our pixel perfect design, classic simplicity, proactive design strategies, and captivating user interfaces like characteristics are what we boast to our clients to get an eye-catching, aesthetically-pleasing digital appearance with amazing user experience.
Reactive UX Design/Web Design:
We are expert in personalization technologies, tools, and techniques in giving the most appropriate reactions because we pride with our reactive design which automatically reacts to users' prior experiences and habits.
Magnetic UX Design/UI design:
Our magnetic design prides with worthwhile user experience and flawless interaction with the system for maximum output and profitability, thus promoting positive reinforcement experiences to pull more users and capitalize on them. This design is fundamental to the growth and increased mindshare of the business.
We create an amazing customer experience so they give you infinite loyalty through our immersive design which provides you the necessary tools and services to stay ahead and be on the cutting edge.
Our Client-centric Approaches for Back-end Full Stack Development
Our client-centric approaches allow us to create user-friendly and highly customizable back-end interfaces for a range of software for our customers. We create simple, easy-to-follow business layer modules using the following latest back-end technologies and frameworks.
We rely heavily on Java for a plethora of applications which makes use of 'create once and run everywhere' paradigms necessary for a server-side technology.
We have a remarkable expertise on C# which allows us to guide our clients in building enterprise application on Microsoft technologies and platforms.
We employ GoLang for its unique ability to effectively solve difficult simultaneous problems in some highly concurrent applications. Therefore, more reliable and performant applications were built by putting GoLang on the lead.
Our User-centric Approaches or Front-end Full Stack Development
We have been receiving positive feedback and lauds for our full stack application development and by possessing the best presentations using the latest, cutting edge technologies. We also enjoy hands-on command over bootstrap and other similar upcoming technologies/frameworks for front-end development along with the latest tools.
• Angular (Web front-end):
This tool is equipped with sturdy, well-built components to help developers write readable, maintainable, and easy-to-use code. Angular is the first choice frontend technology to create reliable real-time single-page apps and frontend web and mobile apps development (with Ionic).
• React Native (Mobile):
Our React Native designers compose a rich UI from worthwhile declarative components. This powerful tool is aimed to build a mobile application with native-like user experiences.
You can be a Cloud Native
Make Cloud services as your great ally in advancing your business. Cloud platforms are but one special inclination of our full stack developers to bring cloud hosting, storage, and various cloud-based services on the table through cloud APIs integrations. Finding commendable Cloud services is our strength to help your business perform to its full capacity.
• Amazon Web Services (AWS):
Get access to this amazing service of Amazon as you experience ultimate freedom from the technicalities of your enterprise as our skilled AWS certified engineers take charge of the technical matters involved.
•  Custom Cloud:
Your company's safety and security is our top priority. Our experts designed formidable tactics, depending on your company infrastructure, in ensuring security with private or public cloud data which centers on the company's intranet while at the same time enhancing the productivity and profitability of your enterprise.
We Are Always in Action for
Continuous Delivery and Continuous Integrations
To keep ahead and stay on the leverage, employ Maximus' services across your organization as it closes the gap between software engineers and IT operations. Our expert engineers will help you achieve this through optimized and automated processes – so your business strategy stays on track and can always depend on high-standard software.
Review and evaluation of current practices and analysis of existing infrastructure to create a roadmap, a clear direction for your company.
Choosing the appropriate set of tools to implement agile, cloud-based, and efficient environment for your company.
Automation and Integration
Automate and setup end-to-end delivery channel to build a strong ecosystem of software development.
Manage the entire processes of your enterprise along with continuous deployment testing, constant monitoring, and valuable feedback process.
You Can Leverage Our Agile Development Methodology
We systematically conduct a myriad of processes and technical tasks using Agile Scrum like methodological approaches. Avail our Agile full stack software development perfectly designed in building and maintaining object-oriented software systems. This is made possible through the guidance of our skilled project managers. It promotes team collaboration, ensures prompt delivery, and warrants flexibility.
Hire Dedicated Full Stack Developers for Cost Efficiency
You are assured that your company is in good hands of our select, well-chosen pool of full stack developers whose expertise appear on the packages below. Utilizing them only means to offer cost-effective ways that facilitate our B2B and tech-savvy patrons to realize their concepts, materialize their dream software, and address bespoke requirements.
Our hired seasoned full stack developers have the following exceptional expertise and experiences to rightly manage any complexities in scalable projects.